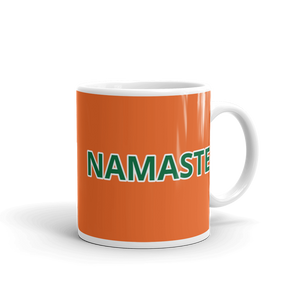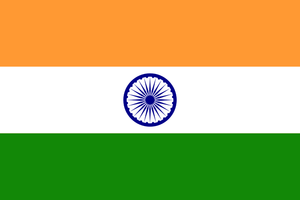 NAMASTE! The indian form of saying "Hello".
Namaste is a courteous way of greeting people in India. Derived from Sanskrit, it's a combination of two words:
Namah
, which means 'bow' or 'adoration', and
te
, which means 'to you'. In its literal sense, the word translates as 'I bow to you'. The gesture involves pressing both the hands together and gently bowing your head.
Whether you're drinking your morning coffee, evening tea, or something in between – this mug's for you! It's sturdy and glossy with a vivid print that'll withstand the microwave and dishwasher.
• Ceramic
• Dishwasher and microwave safe
• Draped in the colors of the Indian flag